HEL line-up
Valdr
(Guitars, Voice, Lyrics)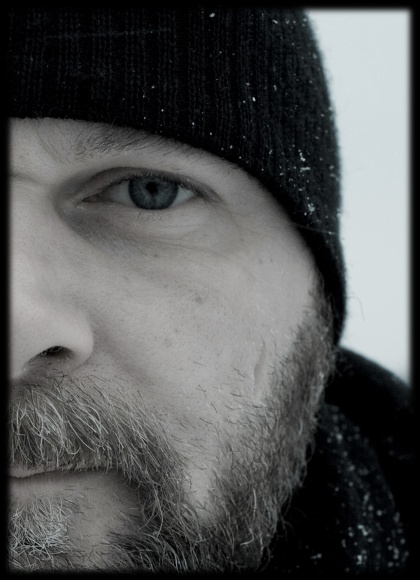 Other bands played in:
Dismal, Animus
Job:
Viking
What equipment do you use:
2 Guitars, 10 Watt Amp, Dunlop Plec (0.73 mm)
Favourite bands:
Bathory, Abba, Iron Maiden, Queensrýche, Crimson Glory, At the Gates, Anathema, Solstafir, Katatonia
Favourite book / author:
Die Säulen der Erde (Ken Follett), Stephan Grundy, Tolkien, Bernard Cornwell
Favourite films:
Lord of the Rings, Braveheart, Fear and loathing in Las Vegas
Favourite drink:
Met
Interests other than music:
Painting, Nordic Myth., writing
First ever record bought:
Venom - Black Metal
First ever live show:
1986 - Pharao, MCB
First own live show:
13.08.94 Point One - Hemer
Heroes / inspiration:
Me, nature, Bathory
What makes you happy:
My dog Anouk
What makes you mad:
Superficiality, humans
Personal goals:
Living in peace
Band goals:
finally quitting
Favourite HEL song:
Mutter Erde
Notes:
- So ist der Frauen Liebe, die Falsches sinnen, als reite man auf Glatteis ein Roß ohne Stollen -
- Wer nichts weiß muß alles glauben -
Valdr's favourite albums:
Bathory - Hammerheart
Bathory - Blood on Ice
Queensrýche - Operation Mindcrime
Pink Floyd - The Division Bell
Anathema - Judgement
Skaldir
(Vocals, Guitars, Keyboards)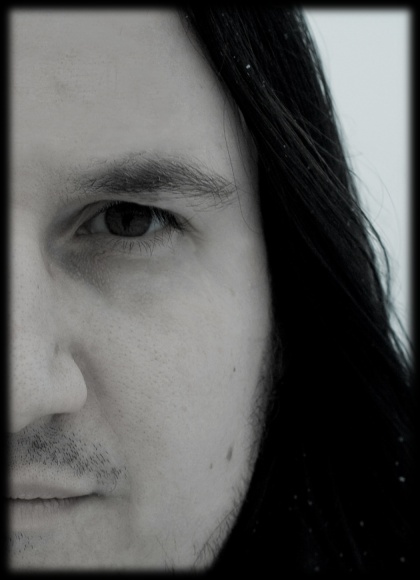 Other bands played in:
Elane, Abscession, Cemetery Gates (1992 - 1995), Cascade (1995 - 2004), Claret (1995 - ?)
Job:
Student
What equipment do you use:
Peavey Windsor, Technics Keyboard KN 5000, Walden acc. Guitar, and lots of instruments from other people (thanks)
Favourite bands:
Unicorn, Katatonia, Moonsorrow, Transatlantic, Nightingale, Bathory, Arena, In the Woods..., Landberk, Änglagard...
Favourite book / author:
-
Favourite films:
Lord of the Rings, Bud Spencer and Terece Hill movies
Favourite drink:
Bananajuice
Interests other than music:
Sound engeneering
First ever record bought:
Scorpions
First ever live show:
Vast Silence (Wiblingwerde)
First own live show:
27.05.1995 (Cemetery Gates)
Heroes / inspiration:
Dan Swanö, Clive Nolan, Bathory, Daniel Cavanagh
What makes you happy:
Nothing anymore
What makes you mad:
Lies, Graffiti, Cigarets, waiting, loud talking people
Personal goals:
Being a musican only
Band goals:
Always stay true
Favourite HEL album / song:
Whole Falland Vörandi Album
Notes:
You may only be one person to the world, but you may also be the world to one person
Skaldir's favourite albums:
Transatlantic - The Whirlwind
Blackfield - II
Katatonia - Night is the new Day
Kansas - Point of know return
Whitesnake - 1987
Hamar
(Bass, Vocals, Lyrics)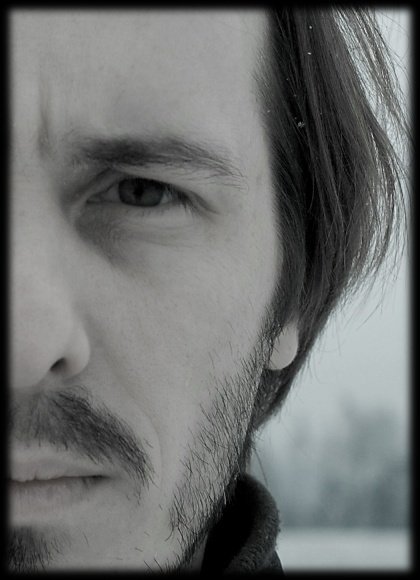 Other bands played in:
Cemetery Gates (1992 - 1995), Cascade (1995 - 2004)
Job:
Picture editor
What equipment do you use:
Fender Precision Bass
Favourite bands:
Arcade Fire, Alice in Chains, Black Rebel Motorcycle Club, The Doves, Madrugada
Favourite book / author:
Walden/Henry Thoreau, Natur/Ralph Waldo Emerson
Favourite films:
Citizen Kane, Früchte des Zorns, Vertrag mit meinem Killer
Favourite drink:
Carrot juice
Interests other than music:
Reading, Art, Soccer
First ever record bought:
Guns N' Roses - Appetite for Destruction
First ever live show:
Vast Silence (Wiblingwerde)
First own live show:
27.05.1995 (Cemetery Gates)
Heroes / inspiration:
Nature & surrounding
What makes you happy:
Inner balance, Faithfulness, Sustainability
What makes you mad:
nothing anymore
Personal goals:
Freedom
Band goals:
Favourite HEL album / song:
Neun Gestade tiefer
Notes:
Live now
Hamars's favourite albums:
The Doors - L.A. Woman
Madrugada - Industrial Silence
Neil Young - Harvest
Black Rebel Motorcycle Club - Howl
Landberk - Indian Summer